UFO-HD-500P  –  Universal Fiber Optic HDMI 500 Feet (152.4m)
Celerity Universal Fiber Optic (UFO) supports HDMI 2.0 connections up to 1000 feet and offer the vey best possible picture quality. Celerity fiber optic cable shows full brightness highlights, and the wide range of colors as originally intended by the video engineers during mastering. Celerity fiber optic cable shows all the details of the video content being played. Celerity fiber optic cables offer isolation from EMI and are plenum rated and can be installed as residential, commercial and infrastructure cabling for current and future needs.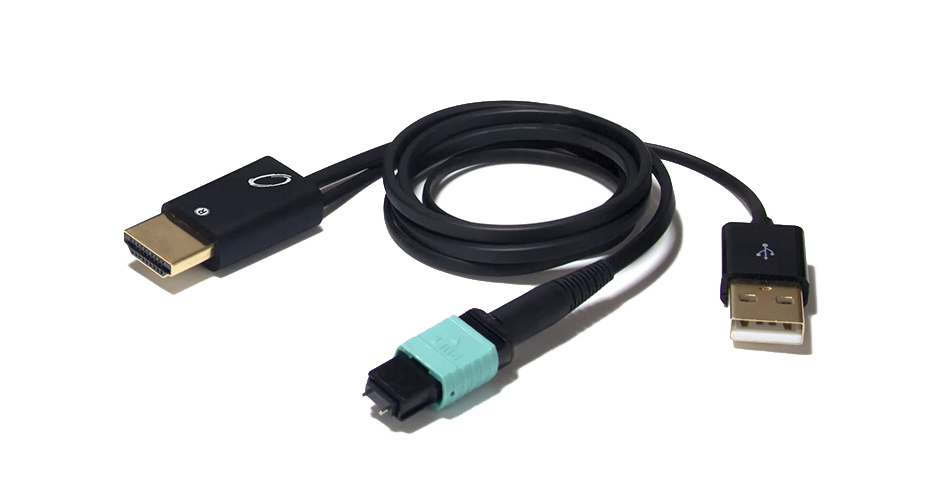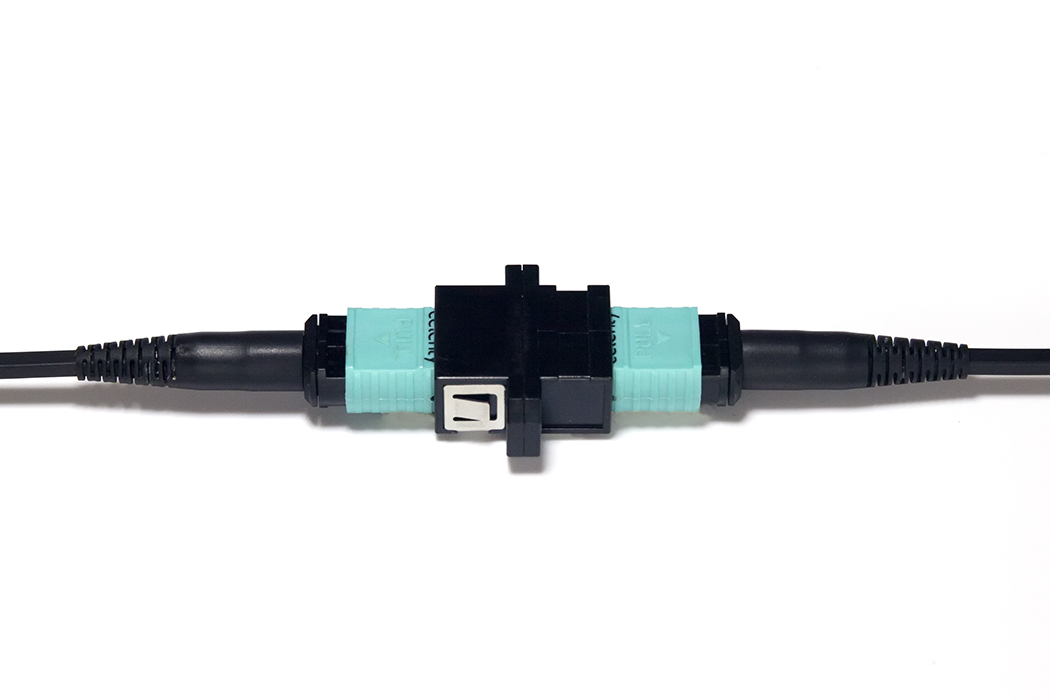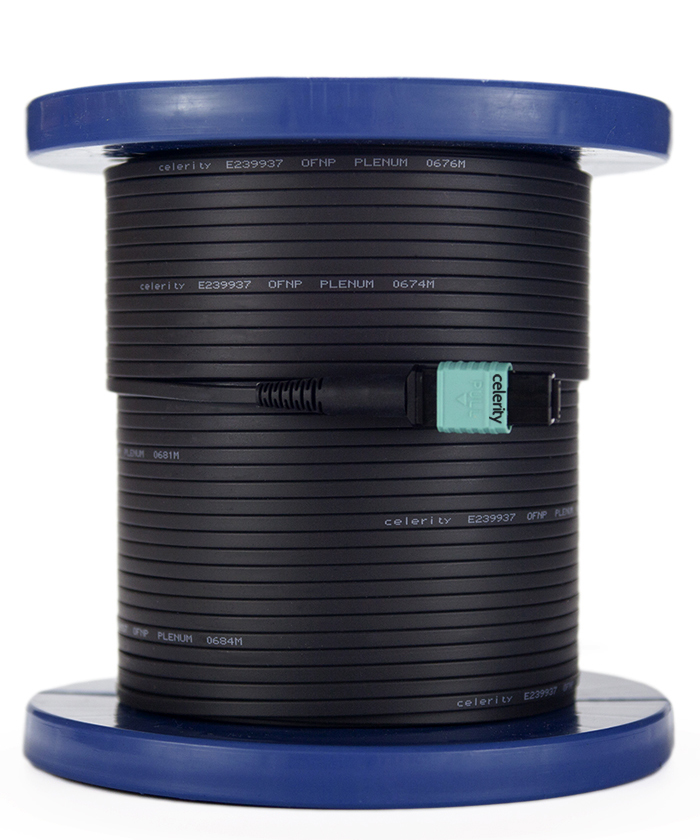 Two Steps, No Tools
Celerity UFO is installed with a simple two-step process "Pre-Wire and Connect." This is made possible by Celerity's innovation with fiber optics so that fiber terminations, testing and tools are no longer necessary. This ensures reliability and efficient project deployment.
---
Bi-Directional Cable
The Celerity UFO cable may be installed from any location between a source and display without the burden of ensuring the cable is in the correct direction. Celerity UFO is designed that each end of the UFO fiber cable acts as a precision optical pathway. Once the Celerity UFO cable has been installed the UFO cable is ready for source and display connections.
UFO Protective Caps
Celerity UFO cables and connector cables are terminated with a precision optical lens that must be kept free from dust and debris. Each of these optical lenses are protected by a rubber cap that remains in place until the UFO cables are joined. The UFO Coupler then provides protection for the life of the cable connection.
UFO Couplers
Each Celerity UFO cables include a pair of locking couplers that have been designed to ensure correct optical alignment between the UFO cable and the UFO TX and RX Connector cables.
5V Power
HDMI source components (TX) supply 5V power. Celerity UFO takes advantage of this feature to draw power for the source UFO TX connector cable. A blue LED on the HDMI connector confirms power. In rare instances, a source component may not provide this signal. For this condition, Celerity provides a hard- wired USB cable to draw power externally when necessary.
---
Plenum Cable Jacket
Celerity Fiber Optic Cable is plenum rated and UL certified as Optical Fiber Non-Conductive Plenum (OFNP).
HDMI 2.0, HDCP 2.2, and HDR
Celerity Fiber Optic HDMI supports
HDMI 2.0, HDCP 2.2 and HDR.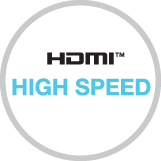 HDMI Data Support
Celerity Fiber Optic HDMI supports Display Data Channel (DDC), High Bandwidth Digital Content Protection (HDCP) and Extended Display Information Data (EDID). Hot Plug is also supported.